CAR DEALERSHIP GROWTH STRATEGIES
We have developed the tools and strategies you need to get more reviews, appear on top of local searches, grow your social media presence and offer an outstanding customer experience.
Here's what you get from Google
More reviews means more Cars out the lot
Make use of Google reviews to attract new leads. Become the top auto repair shop in your area by sending your customers review links directly to their phones.
Google My Business lets you reach prospects already looking for you
Showcase your repair services, post updates about your business, or lure new customers with some special offers. Posting on Google helps you get more organic clicks, drives customers to your website and encourages car owners to contact you directly by clicking on a single "Call Now" button.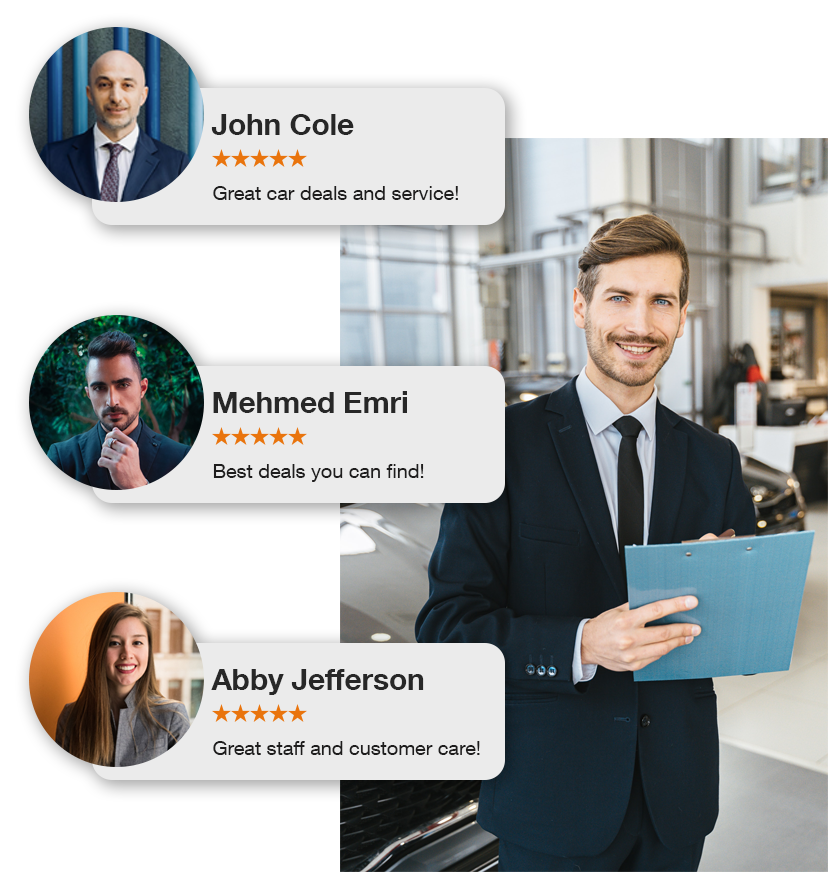 Here's what you get from Facebook
Reach Your Core Audience with Facebook Ads
Advertising on Facebook is actually cheaper compared to other digital marketing platforms. Take advantage of the millions of people using Facebook daily and reach the right audience in need of new car or car repair.